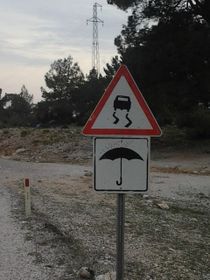 We are in Antalya on the Akdeniz= turkish for Mediteranean Sea! We arrive to the old port in Antalya to meet Deniz, a turkish woman working as a an Eglish teacher in primary and secondary school. Some minutes after our arrival we find refuge under an Efes (beer brand from the ancient theatre !) umbrella whilst it rains strongly!!!
The whole night and the day after it rains and rains and rains... that is a pitty but well....
After our meeting with Deniz, we meet the next day to discover her school, her headmaster and of cours her students. We spend a wonderful time together; the pupils love to try their English even if they are a little shy and we talk about our travel project and give some missions in connecting people in Europe!
;-)
After that we enjoy a traditional meal with gözleme and bazleme and other delicious turkish food at the headmasters place. He has a traditional 'resturant' where especially turkish families come on the weekends to enjoy their breakfast together in seperate 'little wooden houses on legs'. Really cosy and warm! 
We alsp talked about future exchange projects and we hope that these can come true... :-)